Tuscany is Ford Motor Company's largest and longest-running specialty vehicle manufacturer and we're excited to have Tuscany Trucks in our inventory here at Bob Tomes Ford! These trucks are anything but ordinary. Most of the components used to create them are exclusive to Tuscany, so you can be sure you'll stand out from the crowd. Tuscany Trucks include the SHELBY F-150, the Flagship FTX, the Black Ops, the Badlander and the all new SUPER SNAKE SHELBY F-150
2017 Super Snake Shelby F-150
Only 3 available !
The 2017 Super Snake Shelby F-150 is a very limited production 2WD / 750HP SHELBY specialty truck.  
Only 200 will be built nationwide with a limit of 3 per dealer.  MSRP is estimated to be in the mid 90's.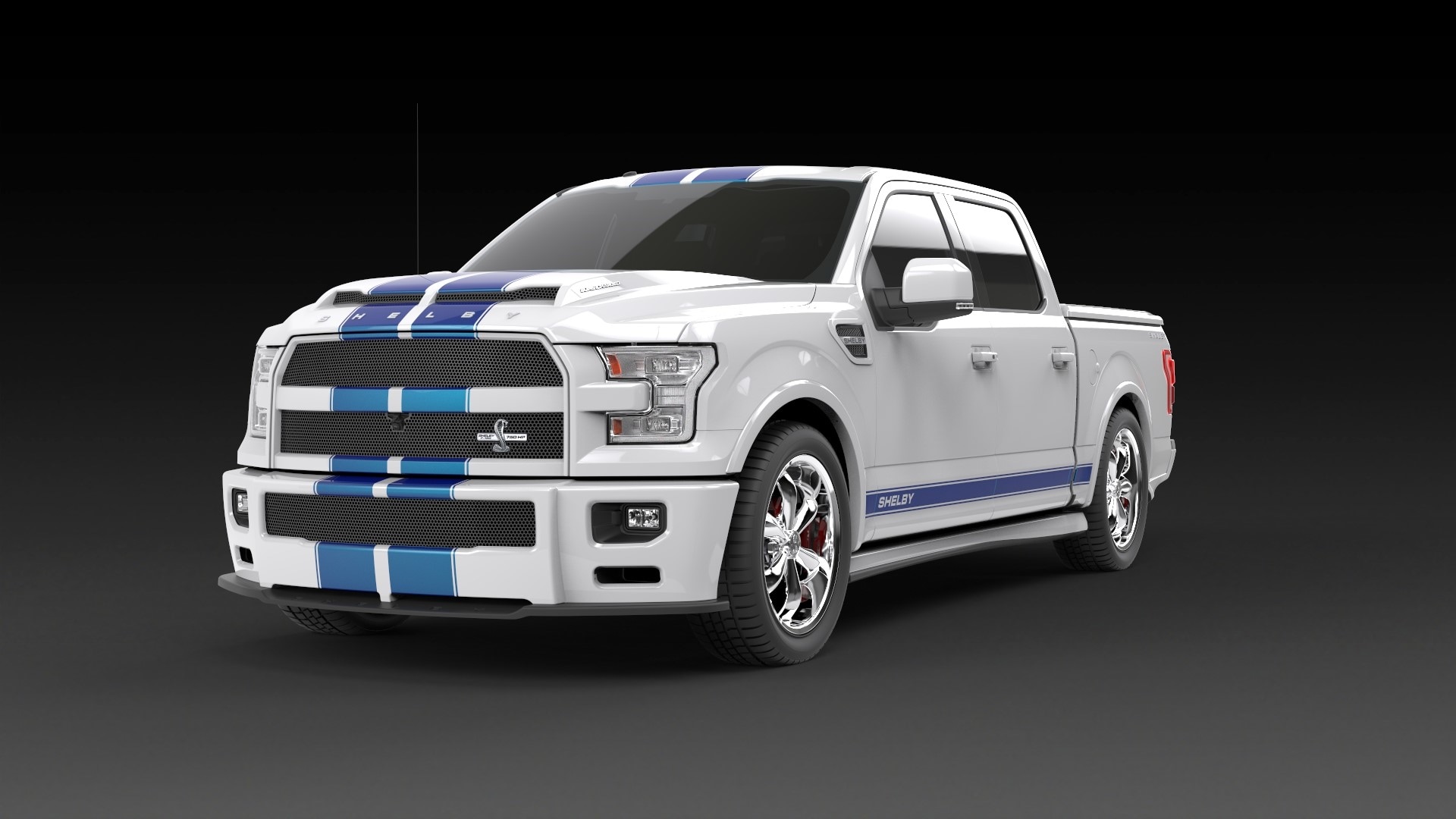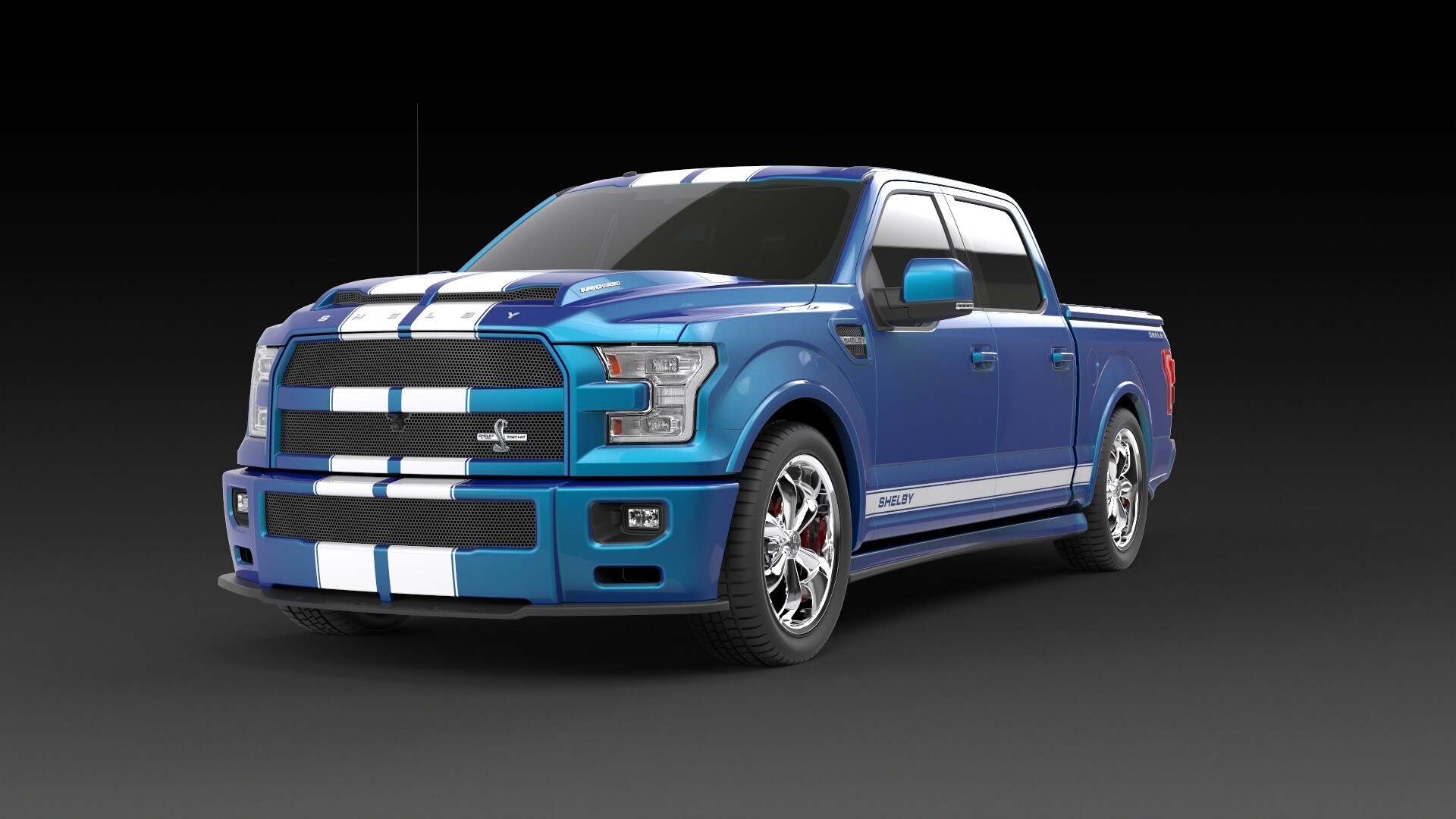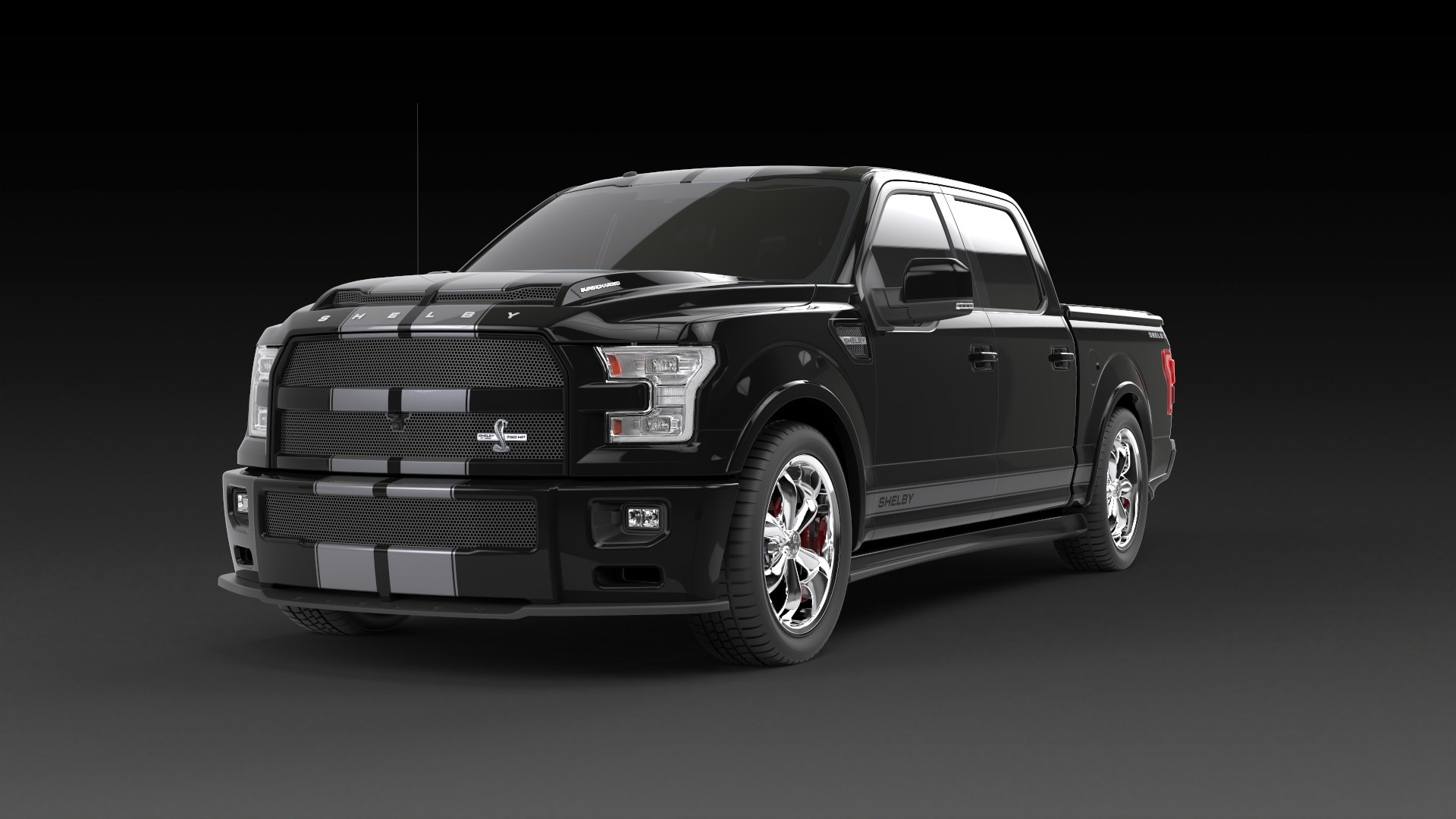 Standard Exterior Features




Shelby Performance Equipment

22" SHELBY Retro Chrome Wheels                                 SHELBY Engineered 750 HP SUPERCHARGER

Speed Rated High Performance 305/45/22 Tires

Blower Powder Coated Ford Racing Blue

Performance Full Suspension Lowering by SHELBY

Intake Manifold Powder Coated Ford Racing Blue

Shelby Tuned Performance Shock System

Open Air Performance Intake w/ High Flow Filter

Suspension Undercoating Protection

Oversized Carbon Fiber Air Intake Tube

SHELBY Speedo Recalibrator

Performance Aluminum Heat Exchanger

Front End Alignment

Upgraded Billet Throttle Body

Tire Sensors Recalibrated

Upgraded High Performance Fuel Injectors

Red Shelby Brake Caliper Covers

Upgraded High Performance Spark Plugs

4 Piece Body Side Ground Effects

SHELBY Performance Programmer Tuned to 750 HP

Ground Effects Painted Body Color

*Supercharger for POST-TITLE SALES ONLY*

Painted Fender Flares

SHELBY Tuned BORLA Performance Exhaust

Functional Painted Front Fender Vents w/SHELBY logo

Polished SST Dual Exhaust Tips

SHELBY Rocker panel graphics

Dual Intake "RAM AIR" SHELBY Super Snake Hood

Painted Custom Front Bumper Cover w/Cooling Vents

Functional Front Fender Vents for Increased Engine Cooling

Honeycomb Racing Bumper Insert

Shelby Branded Custom Front Air-Splitter

Replacement Custom Grille with Custom Paint

Honeycomb Racing Grille Insert

Official SHELBY Snake Emblem on Grille

Shelby Functional Replacement Dual Intake Ram Air Hood

SHELBY Lettering on Hood

Supercharged Logo on Air Intakes

Painted Custom Rear Bumper Cladding




Painted Tonneau Cover with Carpet Liner




SHELBY Bed Rug Liner

SHELBY Full Body Rally Stripes




SHELBY Lettering on Tailgate

SHELBY Lettering on Both Sides of Bed




SHELBY Registry Engine Plaque

Fuel Door Label "91 Octane or Higher"

Standard Interior Features




SHELBY Registry CSM Serial Number Plaque

Official Shelby Snake on Console Lid




Official SHELBY Snake embroidery in headrests

Official Shelby Logo Carpeted Floor Mats




Deep Tinted Windows

3 year / 36,000 Mile Warranty
We only have 3 2017 Super Snake SHELBYs available:
                                                        Blue with White Stripes <  On order & Availalbe
                                                        Black with Grey Stripes <  On order & Availalbe
                                                        White with Blue Stripes <  On order & Availalbe
Reserving your own 2017 Super Snake SHELBY will require a $5,000 earnest money deposit. 
+
Click Here for a current list of our Tuscany Specialty Trucks in Stock
__________________________________________________________________________________________________
2017 Shelby F-150 4x4
Only 2 left !