Collision Center Links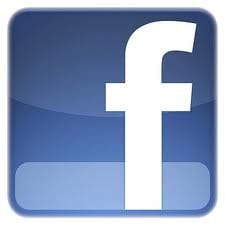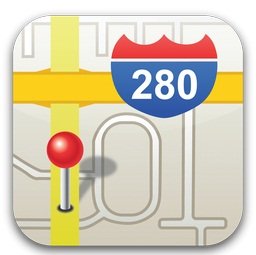 Bob Tomes Ford Collision Center
2251 N Brook Drive
McKinney, TX 75070
214-544-5142
OUR STAFF
Matt Burkley
Collision Center Manager
tel: 214-544-5141
mburkley@bobtomesford.com

Kabrin Dibling
Collision Advisor
tel: 214-544-5146
kdibling@bobtomesford.com
Karen Wright
Collision Advisor
tel: 214-544-5143
kwright@bobtomesford.com

Michael Fisher
Collision Advisor
tel: 214-544-5147
mfisher@bobtomesford.com


THE MOST RECOMMENDED AND PREFERRED COLLISION CENTER IN MCKINNEY!
Contact our Collision Center
214-544-5142
Bob Tomes Ford Collision Center has been serving McKinney and the North Texas area since 1983. We are an authorized repair center for most major insurance companies.
At Bob Tomes Collision, we understand how difficult it can be without your vehicle. Our office staff is committed to assisting you in every way possible. We have towing available 24 hours a day, 7 days a week. We will work with your insurance company and keep you informed on any significant changes in the repair of your vehicle.
The Collision Center team has been through extensive in-house technical and service-oriented training in order to provide our customers with accurate estimates, quality workmanship and friendly, knowledgeable customer service. At Bob Tomes Collision Center, we are constantly striving for 100% customer satisfaction.
For your convenience we are located next to the main dealership, just off of Highway 75, between Eldorado Pkwy and Virginia Pkwy, off of the South bound service road.
Collision Center Staff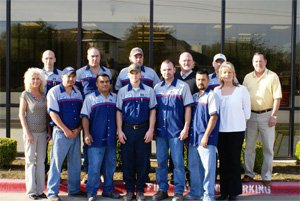 Office Staff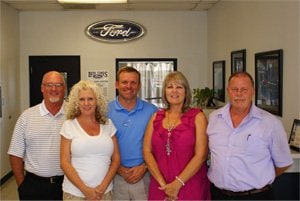 Body Shop
The proper repair of collision damage is critical to the safety and performance of your vehicle. Each vehicle is repaired to factory specifications in our state-of-the-art collision repair facility.
Our highly skilled technicians have achieved the distinguished I-CAR Gold Class Certification and use only the highest quality equipment, parts, and materials.
We utilize the Kansas Jack frame repair systems. These frame racks are capable of multiple pulls, this is critical in returning your vehicle to it's original factory specifications.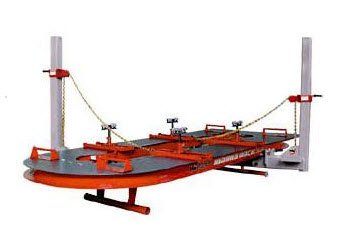 To do so we utilize the Shark frame measuring system. Certified technicians restore the integrity of the frame or unibody to manufacturer's specifications. A key component to returning your vehicle is duplicating the factory welds. To accomplish these welds our certified technicians use the Compression Spot Welder.
PAINT SHOP

When it comes to automobiles, you can judge a car by its cover! That's why we use state-of-the-art painting systems. Our modern factory finishes incorporate multiple layers of highly specialized paints.
In order to restore your vehicle to the quality of the original factory finish, we use the PPG paint system. We constantly upgrade our technology and equipment to ensure that each vehicle's finish matches.