Buying Certified Pre-Owned in McKinney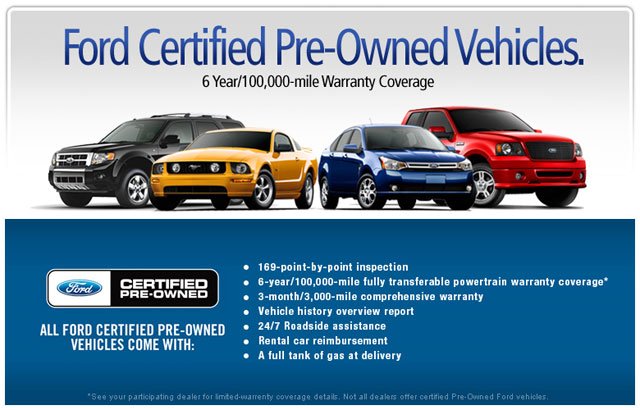 At Bob Tomes Ford we have plenty of great used vehicles and we want to help you into one for a great price. Bob Tomes loves handing out deals and we have a ton of great deals on low-priced used vehicles right here in McKinney. Best of all we have a great selection of certified pre-owned vehicles for sale, but if you're wondering what separates certified pre-owned vehicles from the crowd, we've got you covered.
A J.D. Power and Associates study recently said that sales of certified pre-owned cars have increased by 46% since 2000. Certified pre-owned have a warranty backed by the original manufacturer that extends beyond the new car warranty, so you can drive your pre-owned vehicle from Bob Tomes Ford with peace of mind. On top of the extended warranty, the manufacturers use their network of dealers to determine whether the car qualifies to be certified, so you can be sure that the your certified pre-owned vehicle made the cut at the beginning of the process, but it doesn't end there.

The manufacturer then does a 169-point inspection on the vehicle to see what, if any, repairs are needed on the vehicle and then makes them before they send it back to the dealers. So you can drive with peace of mind that your vehicle has been thoroughly reviewed for any kind of flaw or defect. At Bob Tomes Ford we want our customers to feel comfortable with their purchase, so we love being able to provide you with these great Ford certified pre-owned options, ranging from Mustangs to Explorers to Fusions.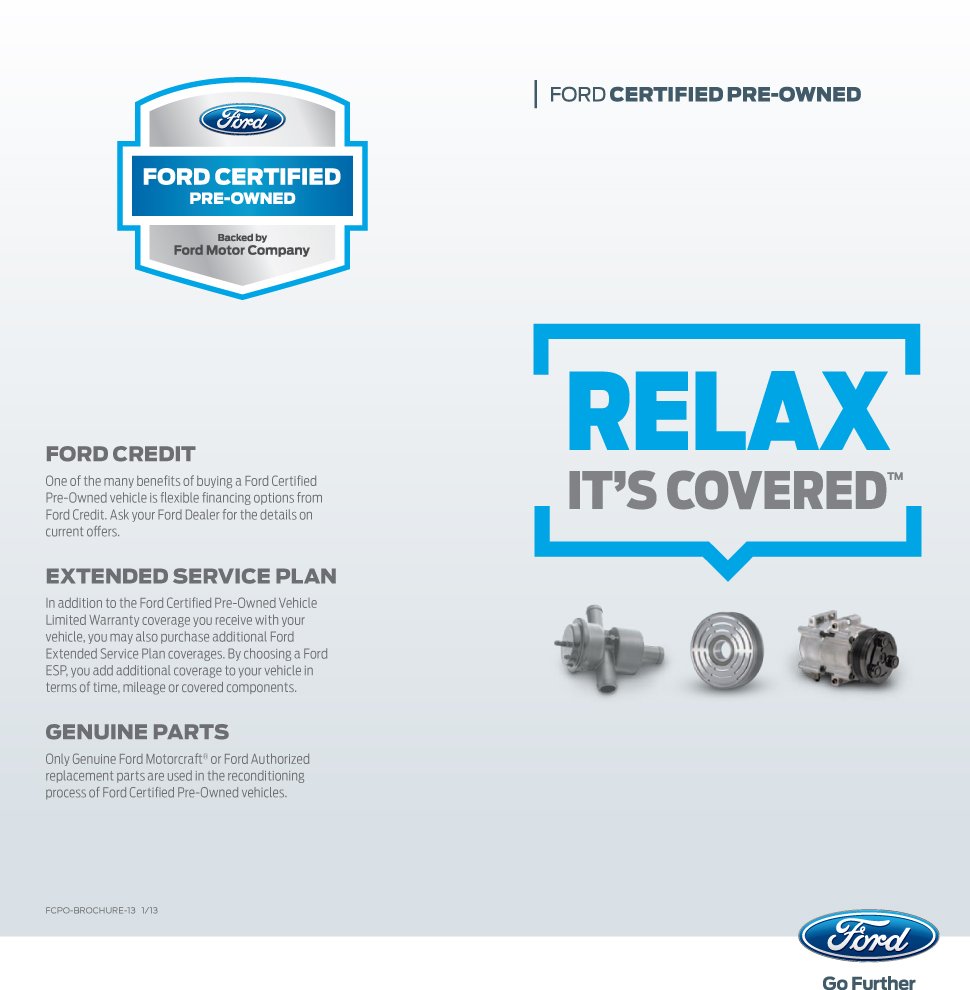 So come by Bob Tomes Ford in McKinney today and check out all of our great certified pre-owned options for yourself. If you want to test out any of our certified pre-owned vehicles firsthand, just ask for a test drive around McKinney, Allen or Denton; any qualms you might have about buying used will disappear as soon as you hit the road.