Five Springtime Car Maintenance Tips | Bob Tomes Ford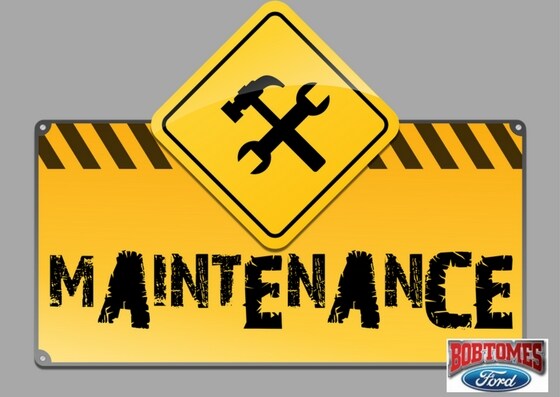 At Bob Tomes Ford, we want to take care of your vehicle long after you purchase it. We understand that having a shiny new car is great, but the most important thing is that the car runs smoothly and safely. We want our customers to have a car in tip-top shape to keep them on the road for years to come. That's why we work hard every day getting much-needed maintenance done through our wide-range of available auto services. As we make our way into the spring season, it's vital to make sure your car is ready to take on the coming months. Follow these five springtime car maintenance tips, and leave the rest to Bob Tomes Ford's Service Center.
Learn more about our Service Center here.
1. Tire Rotation
Through the rough winter months, your tires have suffered a lot. Proper care for your tires is incredibly important to your car's maintenance. A good rule of thumb to follow is to rotate your tires every 5,000 miles for optimal tire performance. Springtime is a great time to check in on your tires. Luckily, Bob Tomes Ford can easily rotate your tires and even check the wear and tear to let you know when it's time to rotate or buy new ones.
2. Check Your Tire Pressure
Just as crucial as the first service tip is being sure to check your tire pressure frequently. This is something you can do yourself, and most service technicians will recommend doing a quick tire-pressure check once a week. Refer to your car's manual or a Bob Tomes Ford technician to know when more air for your tires is needed.
Schedule your next service appointment here.
3. Get Frequent Oil Changes
This one may seem like a no-brainer, but you'd be surprised how many drivers forget to get their oil changed. If your oil levels are off, it can cause long-term trouble for your car's engine. Bob Tomes Ford recommends getting your oil changed every three months or every 3,000 miles. Springtime is great time to check in your car's oil and fluid levels.
4. Do a Belt Check
While some car maintenance items can be done at home, other service needs should be handled by the professionals. Bob Tomes Ford can take care of the more complicated service issues, like checking all belts and hoses and replacing ones as needed. Over time and with more mileage, certain belts and hoses get worn down and need to be replaced for optimal engine performance.
5. Check your Coolant Levels
Every engine requires a certain amount of coolant to keep it running properly. During the winter months, often our cars work overtime to keep up with the harsh weather. That's why springtime is the best time to be sure your car is running properly after the winter period. Feel free to stop by Bob Tomes Ford to have us take care of you.
Stop by Bob Tomes Ford's Service Center in McKinney, Texas, today to get all your spring car maintenance taken care of!