Ford F-150 Tuscany FTX
When it comes to a tough truck, most might expect you're only interested in heavy-duty performance or top-of-the-line off-roading capabilities. At Bob Tomes Ford, we know you better than that. It's not just about high towing numbers or having the strongest engine on the road. Those are important, sure, but we know you want–and deserve–more than that in your truck. You deserve high luxury. You demand graceful styling. You need high-end finishes. You don't need to shop luxury models to get all the heavy-duty performance and high-class luxury to get what you're looking for. Find all of it and more in the Ford F-150 Tuscany FTX, available at Bob Tomes Ford in McKinney, Texas.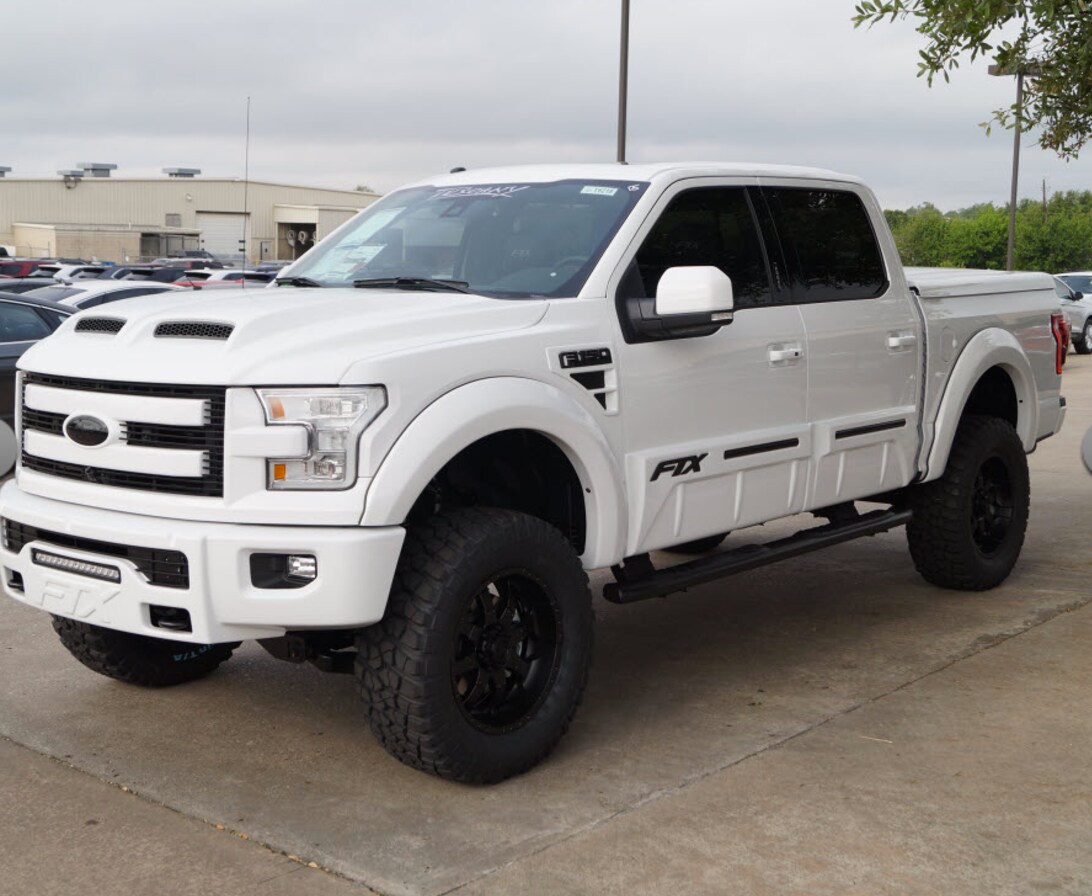 The FTX is reinventing an entirely new meaning to luxury. Bringing together an exciting blend of off-roading performance and A-list level luxury finishes, the F-150 Tuscany FTX isn't just a luxury car or a heavy-duty truck; it's in a league all its own. It refuses to be labeled or put in a box, just like the driver deserving of all this truck's glory.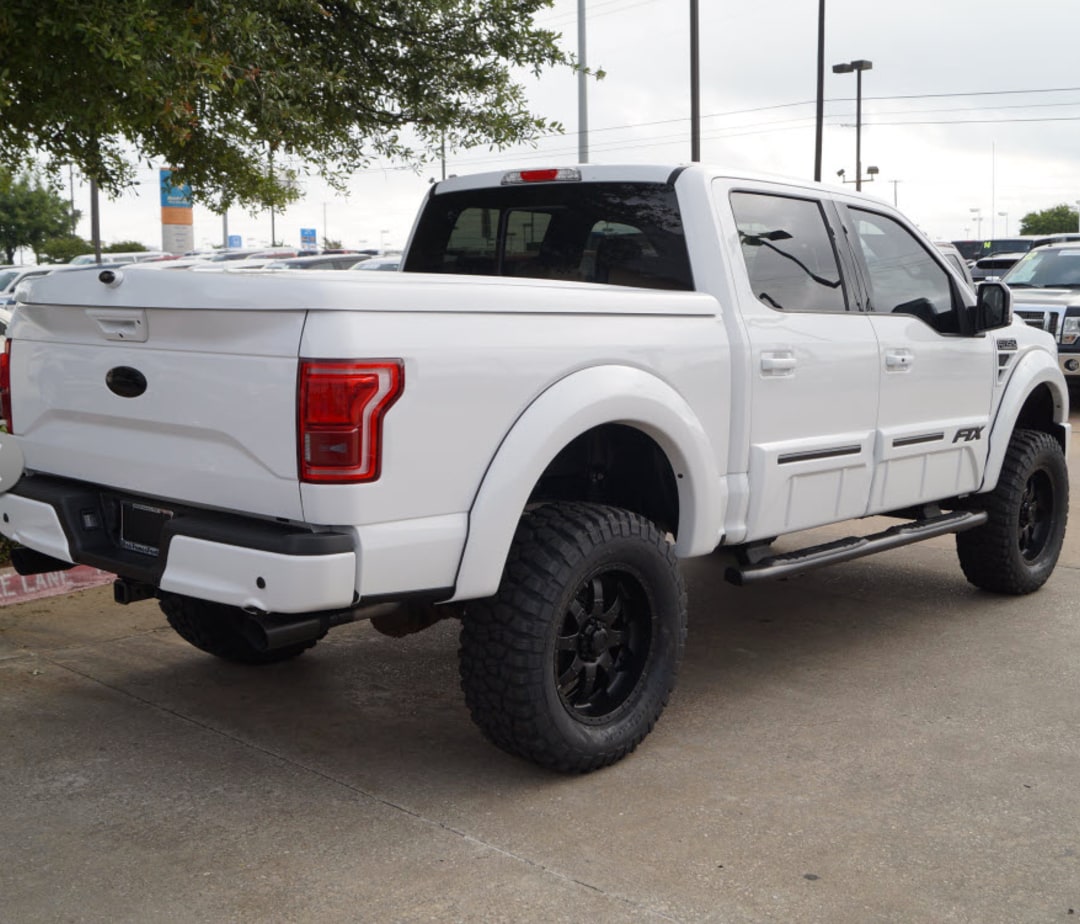 The Ford F-150 Tuscany FTX is hard to come by, but Bob Tomes Ford is sure to have you covered. Take advantage of all the features this truck has to offer including 20" FTC Alloy PVD coated wheels, 6" suspension lift by Tuscany, 5" stainless steel oval step bar, painted custom fender flares and fender vents, Tuscany Speedo Recalibrator, heavy-duty Tuscany performance tuned shocks, and so much more. With the imposing and powerful exterior look, you'll be able to turn heads and knock out the competition with this impressive build.
But that's just the exterior styling–don't forget about the luxury finishes we mentioned. You'll feel like the all-star you are when you experience the leather-wrapped steering wheel, leather-trimmed seats, black out interior color, touch screen monitors, and elegant soft-touch surfaces.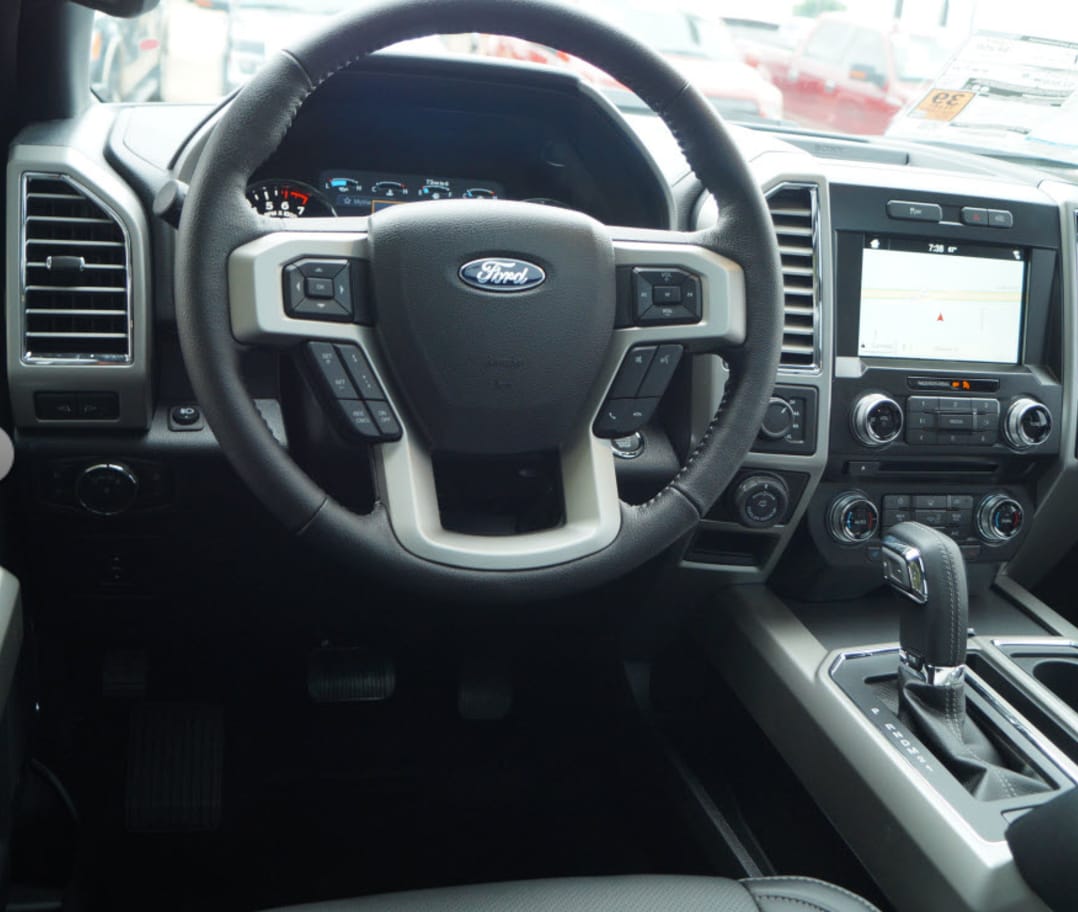 Don't wait any longer and get behind the wheel of the powerful, impressive, and luxurious Ford F-150 Tuscany FTX from Bob Tomes Ford. Once you're behind the wheel, you'll never want to leave.