Signs You Might Be Obsessed with Your Ford Truck | Bob Tomes Ford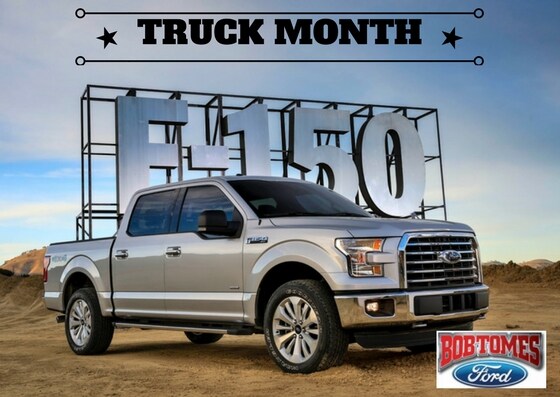 It's Truck Month at Bob Tomes Ford and we're in the mood to celebrate! Whether you're looking to buy a new truck or just want to share your love of your current pickup, we're here to kick off all things "truck"! If you've already got your favorite Ford pickup, we know you're just as obsessed with it as we are because it's capable, heavy duty, and gets the job done.
Signs You Might Be Obsessed with Your Ford Truck:
· The day you bought your truck was a really, REALLY awesome day!
Before buying your truck you saved up your money, browsed all the models online, and went for some fun test drives. The moment you found your perfect pickup was a day to commemorate!
· You never stop talking about your truck.
Whether it's a friend looking to buy a new vehicle or a buddy you're giving a ride to, you talk up all the features and performance your truck takes on.
· You use it for everything and drive it everywhere.
It may be your designated work truck, but that doesn't mean you don't use it for everything else too. Hauling loads, hitting the trails, and taking it off the beaten track is what makes it a Ford!
· You keep up with the latest Ford news.
When you heard that the Ford F-series was America's best-selling truck for forty consecutive years, you're weren't surprised. What other truck can do what yours can do?
· You've amped it UP!
Bigger tires, bigger side mirrors, bigger bumpers–bigger EVERYTHING! You gotta be the biggest and baddest F-150 on the road.
· Truck Month is your favorite month!
You look forward to Truck Month all year long so you can show off your well-loved truck to anyone and everyone!
Stop by Bob Tomes Ford during Truck Month to get in on all the fun and action. Let us know why you love your Ford truck.