At Bob Tomes Ford we love being to offer awesome deals on great Ford vehicles to the McKinney and Dallas area but we couldn't do it without our great employees! That's why we wanted to feature an associate of the month and let our customers get to know us a little better, this month it's Pam Ashburn under the spotlight: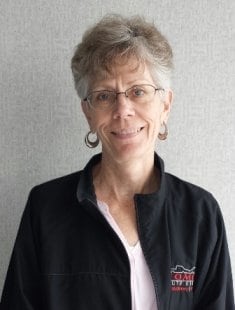 Where are you from?
I was born in Tuscon, AZ
What department do you work in?
The Accounting Office - my desk has a wide variety
Where did you go to school?
Berkner HS
What are your hobbies?
Gardening, reading, taking walks
What do you enjoy reading?
A variety of things
What is the most interesting thing you have ever done?
Traveled to Alaska
What are your favorite TV shows?
NCIS and Big Bang Theory
What is your favorite movie?
Recently it's "The Lady in Gold"
What is your favorite Ford vehicle?
The Edge
What foreign country do you want to visit most?
I still have places in the U.S. to see!
What is your favorite vacation spot?
My recent trip to the Pacific Coast Highway, it was beautiful at every turn!
How do you define success?
Being kind and helping others
What is the best thing about your job?
The flexibility
That's all for now, keep it posted to Bobtomesford.com for the next featured associate, or if you're looking for a new vehicle then come by and visit Pam and the rest of us right here in McKinney!